How To Lighten Skin?
Let us now see how simple concoctions that you can brew up at home can work wonders in lightening your skin.
Masks For Skin Lightening
Papaya And Honey Pack
Dried Orange Peels And Yogurt
Tomato, Yogurt, And Oatmeal Mask
Milk, Lemon Juice, And Honey Mask
Gram Flour And Rosewater (Or Yogurt)
Sandalwood Powder
Pumpkin Mask
Citrus Mask
Potato Juice
Rice Flour And Milk Face Pack
Blueberry Skin Brightening Mask
Scrubs For Skin Lightening
Aloe Vera And Rice Flour Scrub
Baking Soda Scrub
Massage For Skin Lightening
Milk For Skin Whitening
Essential Oils For Skin Lightening
Masks For Skin Lightening
1. Papaya And Honey Mask
What You Need
½ cup fresh papaya pieces
1 teaspoon honey
What You Need To Do
1. Mash the papaya pieces till you get a smooth and thick paste.
2. Add honey to this paste and mix thoroughly.
3. Apply the paste to your face and keep it on for about 20 minutes.
4. Wash your face with warm water.
5. Rinse again with cold water and pat your skin dry.
How Often You Need To Do This
Every night before sleeping.
Best Suited For
Oily skin, normal skin
Caution
Papain can cause allergic reactions in some people. Do not use this remedy if you are allergic to papaya and its products.
2. Dried Orange Peels And Yogurt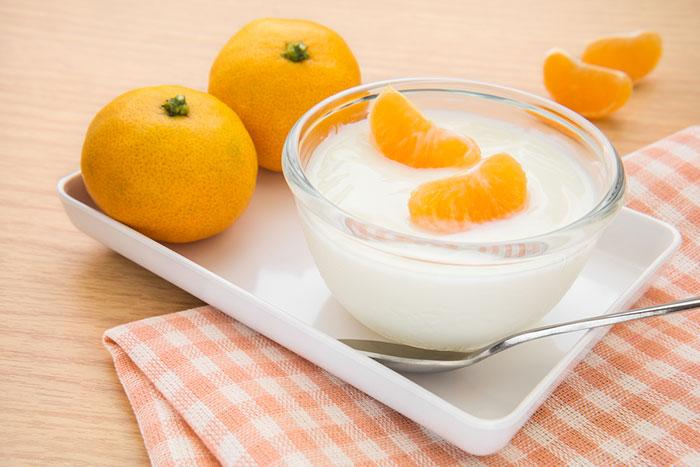 Orange is a commonly found fruit in most households, and it works really well in whitening the skin . It is also rich in vitamin C that acts as a good depigmenting agent.